Alumni Spotlights
Begun as a regular series in late 2018, the Alumni Spotlight features Penn State chemical engineering alums and highlights their career, life after Penn State, and Penn State experience. Click on the link or photo below to go to each Spotlight story.
---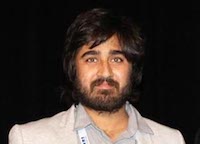 Ratul Chowdhury conducted research as a joint student in the labs of Costas Maranas, Donald B. Broughton Professor of Chemical Engineering, and Manish Kumar, formerly of Penn State and now an associate professor at the University of Texas. His research focused on computational protein design and was highlighted by leading the team efforts that developed PoreDesigner, a fully automated computational workflow process for altering the pore size of a bacterial channel protein. Chowdhury received 13 honors and awards as an undergraduate and doctoral student, including the 2019 American Institute of Chemical Engineering Separations Division Outstanding Graduate Fellowship, the Enzyme Engineering Conference Graduate Award, North American Membrane Society Young Scientist Award and the Best Poster and Best Paper Awards at the 2018 Penn State Chemical Engineering Graduate Symposium. He has also been published 17 times, and already holds one U.S. patent. He recently talked about his research, his new postdoctoral life at Harvard University and his Penn State memories.
---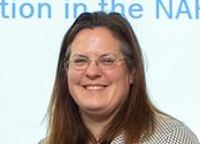 Laura Itle is an Institute for Defense Analyses (IDA) research staff member and the project leader for IDA's support of the Department of Homeland Security's (DHS's) Office of SAFETY (Support Anti-Terrorism by Fostering Effective Technologies) Act Implementation. Itle's focus was originally pharmaceuticals, but the tragic events of Sept. 11, 2001, and concern about a relative serving in the military changed her career goals to anti-terrorism and military equipment testing. She recently talked about what she does to protect America from terrorism, a recent prestigious award her team received for their work and some fond memories of her days as a Penn State graduate student.
---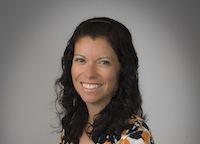 Paula Garcia Todd is a global strategic marketing manager of drug delivery technologies with DuPont Nutrition & Biosciences. Throughout her 16-year career, she has not only been driving pharmaceutical product innovation but also has been a champion of diversity and inclusion in science, technology, engineering, and math (STEM) fields. She was recently selected as an IF/THEN ambassador of the American Association for the Advancement of Science (AAAS). The IF/THEN initiative was created by the AAAS and Lyda Hill Philanthropies to empower innovators to use their firsthand experiences in the field to inspire and motivate middle-school girls to seek STEM careers.
---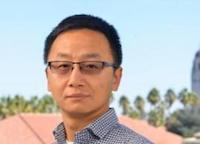 Jian Qin is an assistant professor in the Department of Chemical Engineering at Stanford University. Qin was a post-doctoral student at Penn State, doing research in the lab of Scott Milner, the William H. Joyce Chair Professor in the Department of Chemical Engineering. Among his many achievements are a National Science Foundation CAREER Award and the Arthur K. Doolittle Award, given for an outstanding paper presented to the Polymeric Materials: Science and Engineering Division of the American Chemical Society.
---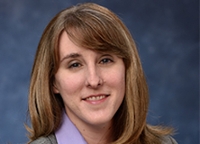 Our latest Alumni Spotlight features Susan Fullerton, assistant professor of chemical and petroleum engineering at the University of Pittsburgh's Swanson School of Engineering.Fullerton currently leads a research group that seeks to establish a fundamental understanding of ion-electron transport at the molecular level to design next-generation electronic devices at the limit of scaling for memory, logic, and energy storage. Among her most recent recognitions include the American Association for the Advancement of Science's 2019 Marion Milligan Mason Award for Women in the Chemical Sciences, and the National Science Foundation's prestigious Early Career (CAREER) award.
---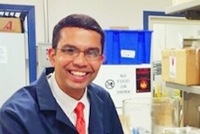 Raj Shah is director of Koehler Instrument Company. Shah has more than 20 years of experience working in the oil and gas industry. He recently received multiple honors from a variety of associations.
---