Chemical and Biomedical Engineering Building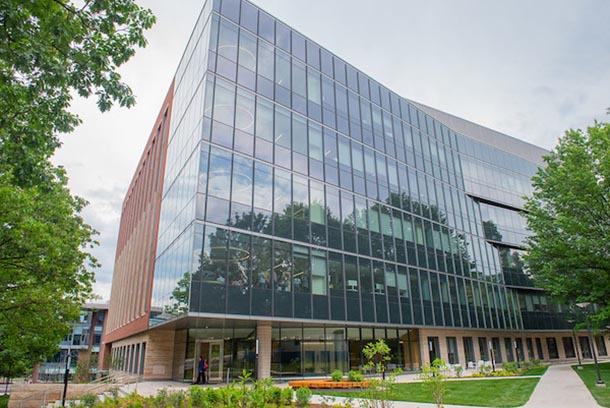 The Chemical and Biomedical Engineering Building opened in April 2019. It is currently one of the premier, state-of-the-art learning and research facilities in the Penn State system.
Features:
New and expanded faculty, staff and administrative offices to accommodate department growth
13 large research lab neighborhoods, each 3,000 square feet
Student collaboration space, including the Dow Chemical Knowledge Commons that features side conference rooms, open learning areas, comfortable seating, and technology hookups.
Variety of computer labs, classrooms, and conference rooms
109,100 total square feet on six levels
If you have questions about the building or are interested in a tour, please contact Roger Dunlap at rld27@psu.edu.